Home Storage Bedfordshire
Welcome to Storage Bedfordshire
As the name implies this is Bedfordshire's Premiere Self Storage Facility located on the main A1 road at Biggleswade.
Storage Bedfordshire offers;
1) Affordable
2) Easy to use
3) Secure 24/7 CCTV
4) Domestic and Business Storage
Storage Bedfordshire caters for all sorts of Self Storage needs, maybe you are moving house and need to store all your furniture during the transition from one house to another. Maybe you want to get your house and garage de-cluttered, or perhaps you need to store stock and work related items safely out of harms way. A self storage unit  is just such a good investment in these financially troubled times especially as overheads keep going up and up relentlessly. Rent on premises keep increasing, rates for premises keep increasing, then there are all the other things like water and electricity etc. The answer is simple rent one of our storage units and keep costs to a minimum, everything is safe and sound and you are left to get on with doing whatever it is you do best to earn a living. These days with mobile phones being used for so much more than just talking to people, who needs an office when you can carry it around with you all the time. You have your van, your phone, your tools and stock and you're good to go. The Self Storage Unit  is your hub where everything is kept safe and sound, just pop in get whatever you need for the day and off you go, then when your finished go back and get ready for the next job, simple.
There are just so many reasons why you may need extra space but at an affordable price to suit you. It really could not be easier than simply giving us a call to talk about your requirements,  time scale etc,  make a booking with a deposit and you are then ready to go and get de-cluttered or put your precious belongings into a secure steel container during a house move etc etc. As you can see here, access is so easy, you can drive right up to your lockup for easy loading and unloading, no clambering around on lifts and stairs. It really is a stress free environment for your storage needs.
Reception at Storage Bedfordshire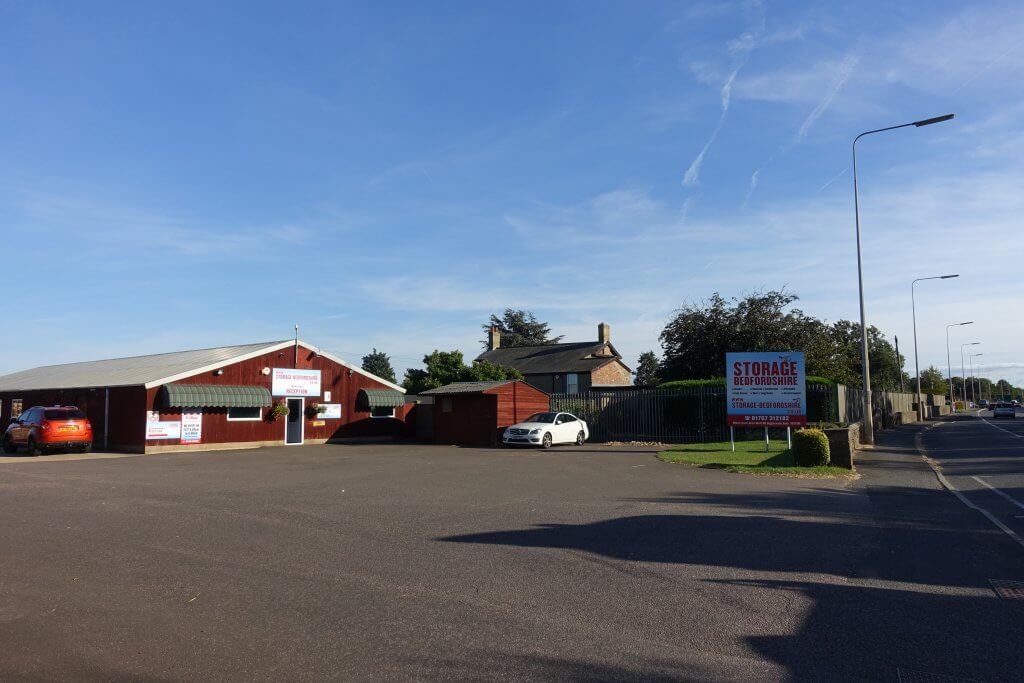 Storage Bedfordshire can accommodate large 40 foot articulated lorries for busy companies. We can also offer unloading help if required by appointment.